Inherited Metabolic Medicine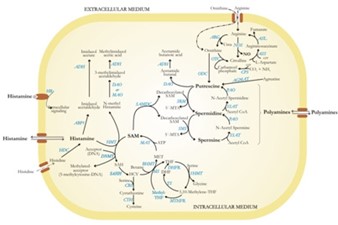 Inherited Metabolic Medicine Programme:  made up of twelve research groups from different fields, ranging from clinical and molecular genetics to molecular and cellular physiology.
Rare diseases studied
Lysosomal diseases.
Organic acidurias
Glycosylation deficiencies
Peroxisomal diseases
Objective
To study RD with the basic trait of the alteration of homeostasis caused by mutations in genes connected with intermediary metabolism. The specific aim is to define the genetic cause and physiopathology of these pathologies which affect the synthesis, metabolism, transport and storage of biomolecules. In general these are serious diseases with multiorganic effects and in many cases patients' life expectancy and quality is reduced.
Work is being done on innovative therapies such as the use of chaperones for facilitating enzyme functions, starting from the definition and in-depth knowledge of these clinical phenotypes, as well as assessment of the clinical response to the treatments currently available.